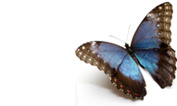 Queen's River ~ Wood River ~ Pawcatuck River...Make a Reservation Today!
Please Note: While we are at the Big E on Sept. 15 - Oct. 2 (for our main business, Kenyon's Grist Mill), we may not be available for walk-in guests. Please feel free to make a reservation and we will see if we can make it happen with our limited staff at this time. If the weather remains beautiful, we may keep the kayak business open through October. Hope to see you soon! Visit us in th Rhode Island Building at the Big E!
One of the best ways to explore Southern Rhode Island is by water. The Queen's River Kayak Company offers full service rentals at three different locations. All trips include kayak rentals, equipment/gear, dry bags, maps, quick instructions, parking, and riverside pick-up and delivery. Each river trip has an approximate completion time - yet, we don't time you...if you are a little over, no worries. Relax - No hassle; just fun! Click here to reserve your kayak adventure. You may also contact us here or by calling 401-284-3945. Update: Wood River is very low right now, but the Pawcatuck is an awesome alternative - discounted too...

Queen's River Trips Only ~ Walk-ins Welcome
It is always best to make a reservation. It gives us time to get organized, clean your boats, get your gear ready, and ensure staff to assist you. It is rare that all our kayaks are reserved at one time, but that can happen. We may also be at a community fair for our main business, Kenyon's Grist Mill over a given weekend. That said, about 95% of the time, we are available for walk-in guests at our "home" location on the Queen's River. There is usually someone who can greet you (either in the mill, shop, or on the property) during Kenyon's Grist Mill hours (Monday-Friday - 9 a.m. to 4 p.m. and Saturday & Sunday - 11 a.m. - 4 p.m.). Feel free to drop in! Our mill shop has fantastic AC and local/Rhode Island and Kenyon's products. Restrooms are available as well. Keep in mind, without a reservation, it is first come; first serve.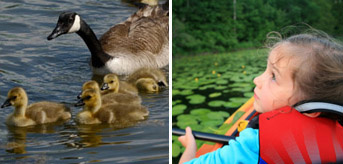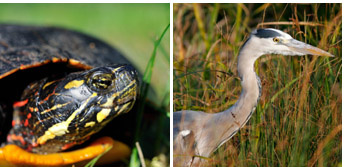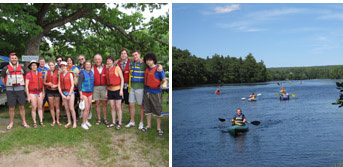 Three Rivers to Choose From...Which One is Best For You?
South County, Rhode Island is home to some of the most scenic, fresh water rivers in the state. The Queen's River, Wood River, and Pawcatuck River are absolutely beautiful locations. Our main location, located on the Richmond/South Kingstown line, is in close proximity to all Southern Rhode Island's river access points. Although all three rivers are fun for all ages and skill levels, they each offer special and unique sights and experiences. The Queen's River is a quiet, beautiful river perfect for families and those looking for relaxation. If you looking for more challenge, the Upper Wood River requires more experience, but is full of wonder. The Pawcatuck River delivers both leisure and adventure.

Upper Pawcatuck River Rental/Trip ~ Special, Discounted Price!
Update: Since the Wood River is a bit lower than usual, with a few blow downs, we are steering people to the beautiful Pawcatuck River! For more information, visit here. The Queen's River is always a go-to as well, and is very affordable, fun, and quicker (although, take as long as you'd like). The Queen's River is a great for beginners, since it is peaceful and calm. Hey, we also give you a basic lesson, so you'll be a pro in no time! If you want a bit more challenge, try the Pawcatuck! Make your reservation today!

Follow Queen's River Kayaks on Facebook!
Join us on facebook here. Have you kayaked with us before or would you like to? Get updated on our events and specials.