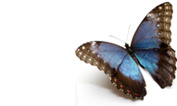 We will be temporarily closed until May/June 2015...
Thank you for another great year! Please keep in mind that over the winter months, we do not check our website and phone messages as frequently.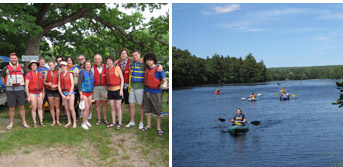 Three Rivers to Choose From...Which One is Best For You?
The Queen's River Kayak Company is a full service rental company offering trips on South County, Rhode Island's most scenic, fresh water rivers. The Queen's River, Wood River, and Pawcatuck River are great locations for kayaking in Rhode Island. Located in close proximity to all Southern Rhode Island's access points, we offer trips for any level of kayak experience. The Queen's River is a quiet, beautiful river perfect for families and those looking for relaxation. If you looking for more challenge, the Upper Wood River requires more experience, but is full of wonder. The Pawcatuck River delivers both leisure and adventure. Riverside pick-up and delivery make these trips hassle free.

Follow Queen's River Kayaks on Facebook!
Join us on facebook here. Have you kayaked with us before or would you like to? Get updated on our events and specials. One of the best ways to explore Southern Rhode Island is by water! The Queen's River Kayak Company offers full service rentals at three different locations. All trips include rentals, equipment/gear, dry bags, maps, quick instructions, parking, and riverside pick-up and delivery. No hassle; just fun!